Tea Maker
A simple block structure with a rotating arm to which a tea bag can be attached. With the press of a button, the rotating arm lowers the tea bag and counts several minutes after which the tea bag is raised and an alarm is played. It conveniently automates brewing a cup of tea.
Skills: Arduino, making
How-to: full build instructions on Instructables, code available on GitHub
---
Wired UK wrote a one-page article about this device in May 2015, including some nice artwork: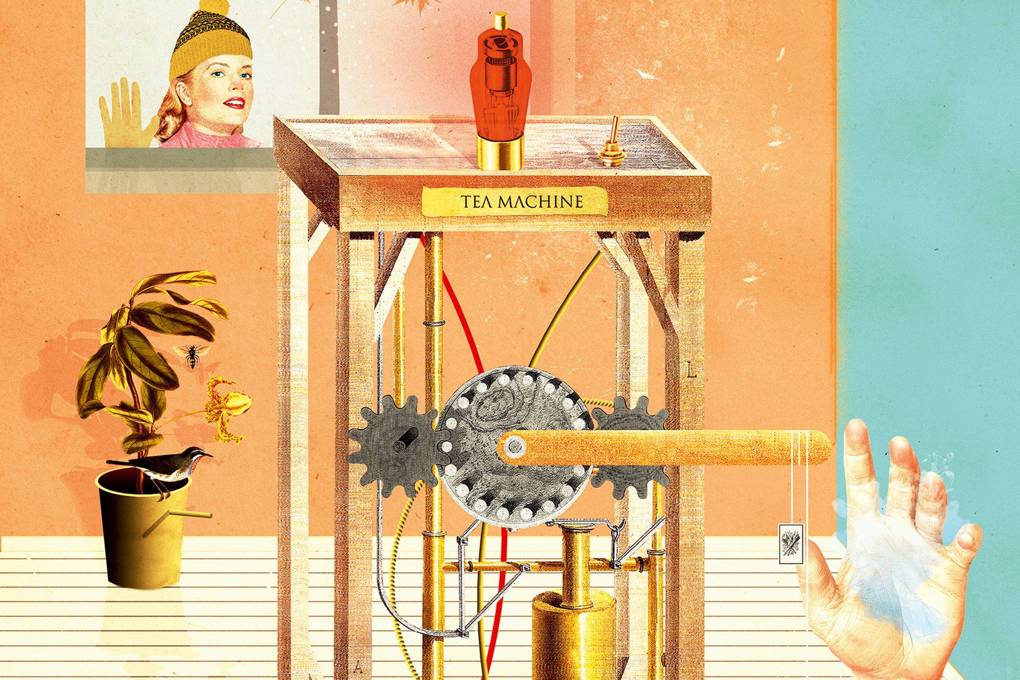 Image courtesy of Wired UK.

---

Tea Maker by Alvaro Perez-Diaz is licensed under aCreative Commons Attribution 4.0 International License.